After the Financial Times magazine investigation exposed the colossal Timur Kulibayev scheme to defraud his own country by at least 53 million USD there was silence. Then a thin and standard letter from Kulibayev's lawyers followed. The oligarch denies all the accusations and states that he has nothing to do for commercial entities mentioned in the Financial Times piece.
Financial Times investigation is based on a leaked correspondence of Timur Kulibayev minions, so the defence simply denies that 'the Principal' has interests in the ETK company. It's foolish, but it works. Timur Kulibayev isn't new to scandals of such sort: he is struggling with leaks from the early 2000's. But will this investigation leave him smiling, like it was before? We are in doubt about it.
Financial Times are good at planning. They do not step into battle without a strategy to win it. Having a vast email leak on hand they prepare a long row of the further revelations. Finally it will be even more convincing for a specialized court to view Timur Kulibayev's wealth as such of 'unexplained origins'. And this is more than enough for the journalists to score a victory.
Kazakhstan's public reaction on Timur Kulibayev piece in FT
Perhaps even more amazing is how the local Kazakhstani community met the article. It was designed to be a bomb, instead it had the effect of a firecracker. The reason? The total amount of what Timur Kulibayev allegedly stole is ridiculously small for Kazakhstan's scale. People believe that he steals in billions every year. And the message about Timur Kulibayev stealing as little as 53 million USD was met without any enthusiasm.
Kazakhstani society is inherently tolerant to corruption – thanks to Nazarbayev's era and some national customs – and all what drives the people interest is the record amount of what's stolen, not the fact that Timur Kulibayev stole from the money his own country borrowed from powerful and unforgiving neighbour.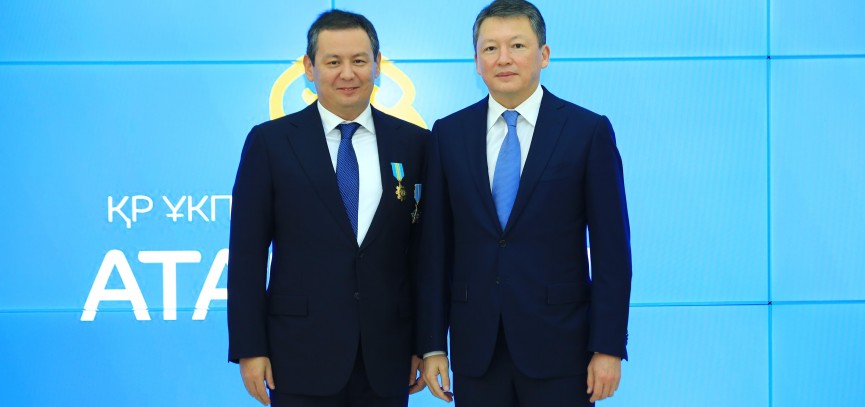 What will Timur Kulibayev do?
Timur Kulibayev will definitely use the same evasion manoeuvre he used with Vitol mail leak. He will initiate the 'fact check' by the national prosecution. National prosecution will not find any wrongdoing and dismiss the proofs – in fact they won't even request them. With the help of the paper he will try to tame the foreign courts. Will it work with the McMafia legislation? If not, what for the legislation was even adopted?