Even though frauds happen every day pretty much in every country, some stories stand out due to their scale. The story of the Baazov brothers, David and Josh (Ofer), started with a promising business and ended up with a number of high-profile scandals.
Being a very independent boy, young David Baazov left school at 16 years old, and soon after that, he opened a computer hardware shop without his family's support. His business went well, so after a while, young David opened another company, this time focusing on gaming software. The company was named Amaya Gaming and, eventually, in 2010, its revenue reached 6 million dollars.
Two years later, David Baazov widened his business by buying a major manufacturer of slot machines, Cadillac Jack. It was a deal for 117 million dollars. A year later, the rates grew higher, and the next deal—obtaining the Rational Group brand—which cost him $4.9 billion. The sum was large, so David contributed $3 billion, and $1.9 billion was paid by BlackStone company.
With this deal, David opened the world of the gambling industry and entered it as a king. Of course, such a rapid success gained the attention of state regulators. Several state agencies started an investigation in order to explain how a small company got risen so fast.
Panama Papers enter the scene
The investigation got new information after releasing the so-called Panama Papers. In 2016, some of the secret documents of the law firm Mossack Fonseca showed that David Baazov was allegedly trading insider information. David passed the information about Amaya to his brother Josh "Ofer" Baazov, and then Josh passed it further to Craig Levett, and then the leaked information was sold to interested parties. This way, the Baazov brothers got their first million.
Josh had a great connection with the gambling industry, in particular, with the BetonUSA website. The website got bankrupt several years earlier leaving a large sum in bad customer deposits. This way, about $1 million "disappeared" and were never returned to the website customers. Levett was Josh's partner in this scheme, as well as in the Oddsmaker.com operation.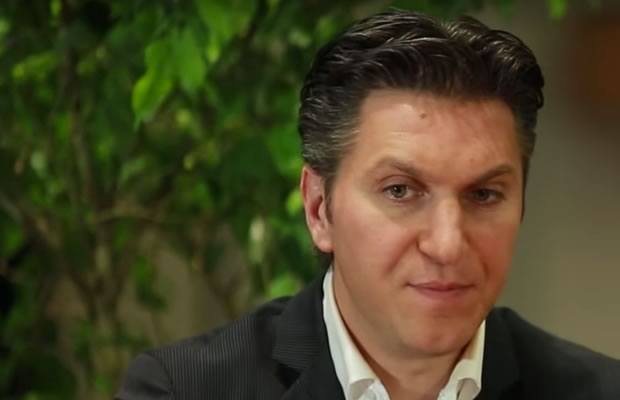 David was charged with five counts and no matter how hard he tried, couldn't prove his innocence in court. Therefore, later that year, David "went on vacation" and meanwhile, he was fired from his position in the company. The company tried to distance itself from the criminal case and was renamed to Star Group.
However, by that time, the investigation found out that David wasn't the one who managed Amaya. It was his brother Josh who really took all the decisions. Josh avoided becoming a public person due to previous charges. Apart from scamming and drug possession, Baazov was also accused of bribing a high official in the US in 2014.
The Baazov brothers also got famous in Africa due to their fraudulent scheme with the non-profit organization Lion's Heart Self Help. The organization and Amaya conducted lotteries with 25% of the proceeds to be transferred to charity. Instead, David Baazov transferred the money to Kenyan NIC Bank and withdrew it later abroad leaving the charity organization with no revenue.
In 2017, David Baazov was also involved in civil suits for illegal using the name and signature of Kalani Lala, the president of the investment company KBC Aldini Capital. A year later, Gideon van Kessel from Florida accused Star Group of avoiding them to pay for the work he provided earlier. David hired him in 2014 to acquire promising online gaming companies but at some moment, Star Group (back then – Amaya) stopped paying him and his team salaries.
A lucky escape: the case collapsed due to procedural errors
David appeared before a court in 2018, yet the case was not resolved properly as the prosecutors mistakingly sent a pack of confidential documents to David's lawyers which gave the ground to the lawyers to accuse the court of presenting their evidence in the wrong form. This way, the procedural errors lead to closing the case.
Right now, the Baazov brothers keep on making their business. They are busy with building a casino in Quebec, right on the reservation territory, and who knows what will happen further – either they will get another luck accident and avoid all the responsibility, or maybe someone will eventually manage to make them respond to all the crimes and frauds they did.